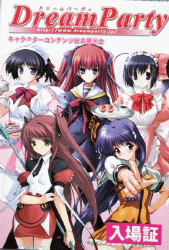 So I dreamed I was at this really great Memorial Day party yesterday, with lots of great food prepared by the chefs from a local restaurant. Most of the restaurant staff was there, and it was eye-candy overload whether you preferred looking at pretty boys or pretty girls. But they were also really sweet to everyone else - it was like hanging out with the your high school or college A-list, but without the attitude or condescension - just very genuine wit and pleasantry. Everyone was way high or way tipsy, and playing volleyball in the front yard, dancing to music in the back or eating piles of this amazing food - pulled chicken in mojo, mole pork, steak adobo, smoky bean salad, and the perfect potato salad. In my dream, I brought pink lemonade pies (three of them), and they were a big hit - lots of very pretty girls raving over them, and some manly handshakes and pats on the back from actual restaurant chefs who said it was really great. The weather was balmy and not too sunny - and the day seemed to last endlessly. The whole thing was completely ludicrously over the top, and so unlikely that it makes me laugh. Great dream.
Oh, except when I woke up, it turned out that it all actually happened.
Pink Lemonade Pie
Dudes, this is so easy.
8 oz package cream cheese, room temp
14 oz can sweetened condensed milk
6 oz can pink lemonade concentrate (or 1/2 of a 12 oz can)
few drops red food coloring
1 cup heavy cream, stiffly whipped
1 graham cracker pie crust for 9 inch pie
In a large bowl, beat cream cheese til fluffy. Add condensed milk and lemonade concentrate, beat until smooth and well mixed. Add a few drops of red food coloring until desired shade is reached. Gently fold in whipped cream. Mound into crust, cover and freeze 4 hours or overnight until ready to serve. Keep frozen.
If you're feeling ambitious, replace 1/2 cup graham crackers in the crust with 1/2 cup mixed nuts (walnuts, pecans, and/or almonds, especially) toasted until fragrant and chopped fine.